Join us at the E-Recycling Event on July 23rd from 10am – 3pm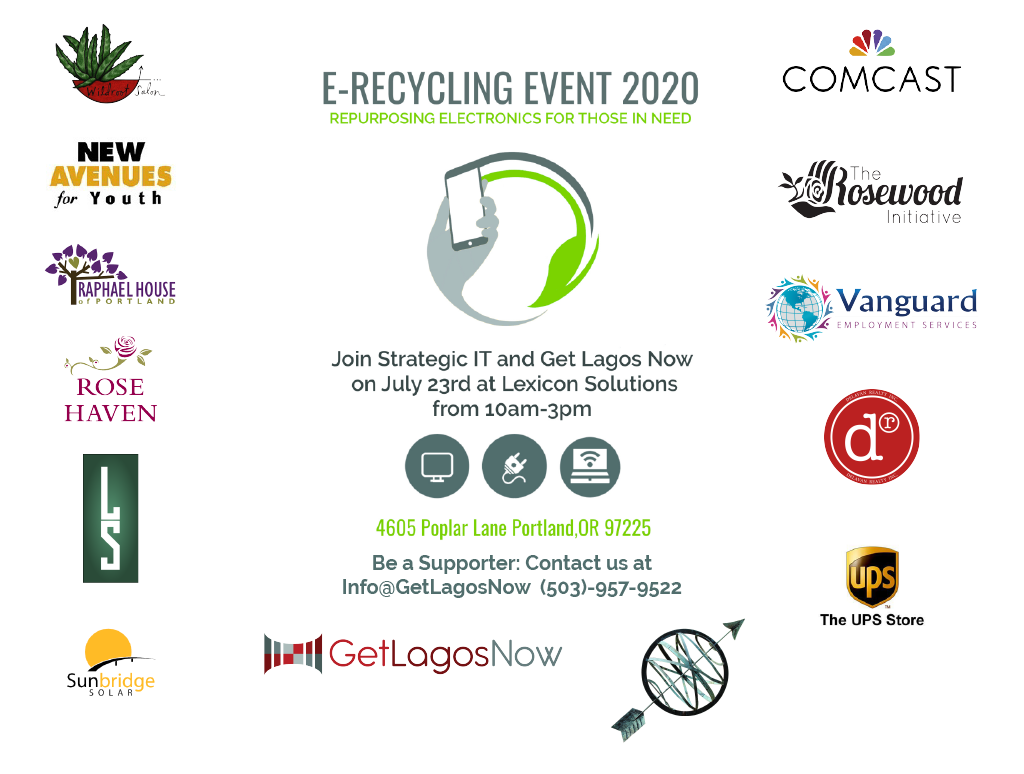 Join us at the E-Recycling Event on July 23rd
On Thursday, July 23rd Get Lagos Now and Strategic IT, LLC presents the E-Recycling Event being held at Lexicon Solutions. This event was created with the purpose of fulfilling a core passion – to help give back to those in need through quality electronic donations!
Your donation of working cell phones, laptops, and printer is greatly appreciated to help those in need thrive in our technology-centered world. Visit getlagosnow.com/e-recycling for more info on how you can donate!
We look forward to meeting you there, as Delavan Realty is a Platinum Supporter of the event and will be speaking.